Who eats vegetables at a Super Bowl party? You eat chicken wings and nachos. Or anything that is easy to eat from the couch, and fun to share with your buddies. That's because the Super Bowl is all about football, booze, and commercials.
Yet, nobody says that you can't have it all — the "junk food" and the good health. The buffalo wings and the hacked buffalo wings. The guilt-free nachos. And eat to your heart's content while watching funny commercials with your bros.
You know, as I always say, I like to Eat More, Burn More. No restrictive dieting and no guilt. And that also works for me on Game Day.
You see, I usually watch soccer. That's what Frenchmen do (I was born and raised there). But I love football, and I start watching when the playoffs start; that's where it gets really interesting. And then, there's the Super Bowl, which is broadcast all over the world, and especially in France because the French love to watch American sports (although a typical Frenchman won't ever admit that! J).
I saw the light in 1999, freshly arrived from France, when the Denver Broncos won the Super Bowl in Miami, very close to my home. (There are plenty of Broncos fans at Denver-based Early To Rise).
I loved the energy and enthusiasm. It was so fun to watch the half-time show (Big Bad Voodoo Daddy, Stevie Wonder, and Gloria Estefan, if I recall) and yes, it was fun to watch the commercials too!
Since that day, the Super Bowl has meant party time with family and friends at my house. I always cook awesome Super Bowl recipes, game day snacks, and convenient comfort foods so that everybody can gather around the TV and eat.
The Super Bowl may be about football, halftime show, and funny commercials, but ultimately, it's about the food. Can you imagine Super Bowl 50 with no food?
So this year, here is what I'm cooking:
As I said, Super Bowl is (partly) about "junk" food. But I don't do junk food. I do guilt-free junk food. Food that tastes just like the original (buffalo chicken wings) but is much better for everybody. (Click recipe name or image for the full recipe!)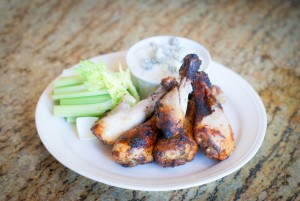 That's the Super Bowl version of my Supercharged Guacamole (page 51 of Eat More Burn More). It is amazing. A super fresh avocado guacamole recipe that is packed with fiber, making it fat burning, although nobody would ever know. Share this with the Bros and they're going to devour it. Chef Gui guaranteed! (Click recipe name or image for the full recipe!)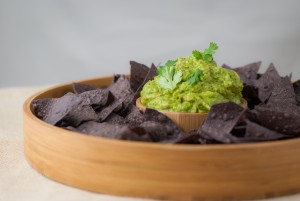 Sure, eating kebabs at a Super Bowl party may be a little "fancy," but this recipe will satisfy both the "fancy" and the "not-so-fancy" peeps in your group. Everybody likes grilled beef! (Click recipe name or image for the full recipe!)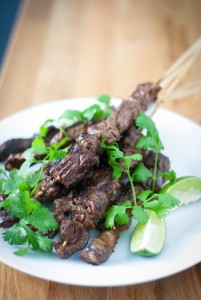 Who eats salad at the Super Bowl? I do. Especially when it's presented in a fun way and with an exciting dressing. You'd be amazed at how popular this is at my Super Bowl parties. (Click recipe name or image for the full recipe!)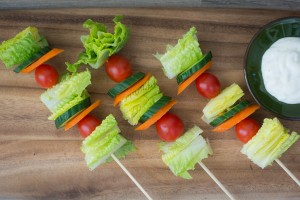 That's a family favorite. Jalapeno poppers can be hot. But chili peppers help you lose weight, and they are so fun to pop. (Click recipe name or images for the full recipe!)
Halftime Artichoke Dip
Super Bowl aficionado trick => Wait until halftime to break out the dip. You'll put something new on the table, right out the oven, and everybody is going to get around it and finish it by the time the halftime show is over.(Click recipe name or images for the full recipe!)

Protein-packed, easy-to-eat, and shareable. What's not to love about this Super Bowl appetizer. I make mine with vegetables (see recipe below) but you can put whatever you want in it. (Click recipe name or image for the full recipe!)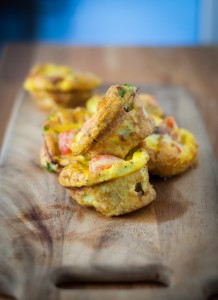 That's an awesome Super Bowl party food. It's made with hummus, and the pickiest eaters in your party will never know. It's kind of camouflaged and it's working really well with this Super Bowl menu. (Click recipe name or image for the full recipe!)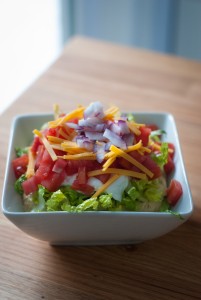 Quesadilla is game-day food. Period. And the way I make it, with shrimp and avocado (a great food pairing!), it's irresistible. Please try this recipe.  (Click recipe name or image for the full recipe!)