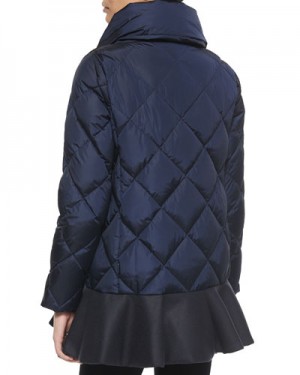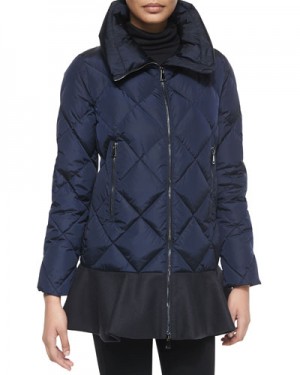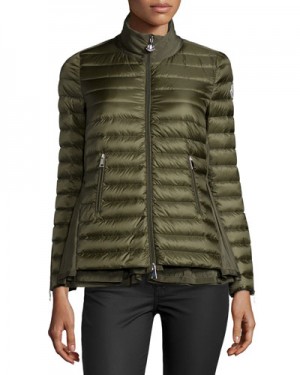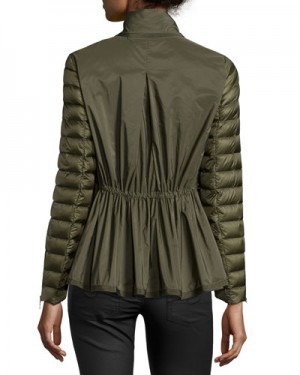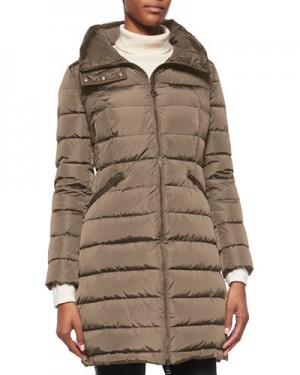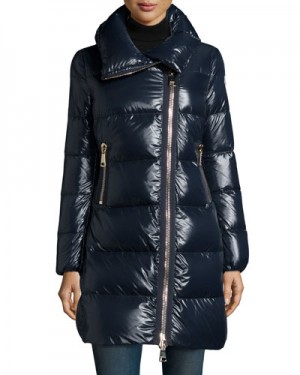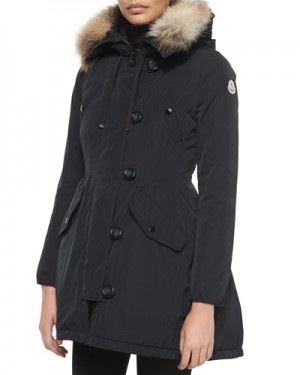 I'm back! Took a short vacay….every fashion blogger needs a well-deserved rest! I'm always on
Instagram
even if I'm not posting on the blog so you can continue to shop my latest trends. It's still chilly where I live, and I'm still wearing my warm winter coats. While I love my
Mr. and Mrs. Italy army-inspired coat
with the pink Mongolian fur, I still love my Moncler with the black Mongolian fur. Unfortunately, that style is not available right now. There are so many classic styles although I prefer the ones with a twist on the classic look. 
Moncler coats
are super warm and will last you for years to come. You'll tire of the coat before it retires. In some instances, the back of the coats are even cuter than the fronts! You're probably saying…there's only five more weeks of winter to actually wear a puffer. That may be true…but there's next winter and the winter after and so on. You get my drift! (no pun intended) Moncler coats are puffy, but they're not bulky like so many winter parkas. I've always felt super comfortable in mine. (so easy to drive in, too) Pair with a warm pom-pom 
Inverni hat
and
Moncler boots
 (see below) and you're ready to brave the cold, the wind, the blowing snow drifts and the sub-zero temperatures. Ready to stay warm? Click
the purple links
or the actual images to indulge. It's time to put yourself in a Moncler! We really love
The Grenouille Puffer in Olive,
The Vouglans Flounce-Hem Puffer in Navy/Black combo
, 
The Flammette High-Neck Puffer in Dark Tan
 and 
The Joinville High-Collar Puffer in Navy
.Very cool colors for a change if you don't want the traditional black Moncler but oh how cool is 
The Arriettee Fur-Trim Puffer in Black
?