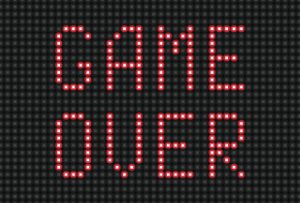 Here's today's harsh truth.
Losing fat is a game between you and the outside world.
Everyone in the world is scheming against you.
This includes your family, your friends, your co-workers, restaurant owners, food companies, the government, and TV advertisers.
They all want you to eat more and exercise less.
They don't want you to change.
They fear the idea of you transforming your body.
And so they sabotage you.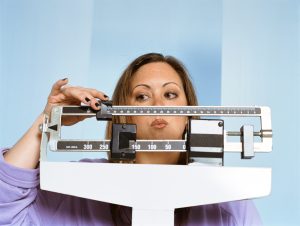 Like it or not, it's true.
They might not be doing it on purpose.
They might not be doing it with bad intentions.
However, one thing is for sure, everyone else is happier – and feels less threatened – when you are fed, full, and flat out on the couch.
But you can't let them win the game.
Because getting back in shape is the right thing for you – AND for them.
Eventually they'll come around and see it too.
But for now, you have to take the great game of fat loss seriously.
Your best defense is a good offense.
You must always know your options.
You must always have Plan A and Option B.
You must be prepared to counter-attack when they set out to sabotage.
So when friends say Happy Hour on a Monday night…
…You say, "No booze until the weekend."
When co-workers say Pizza Hut…
…You say, "I've already prepared my healthy lunch (thanks to Missi and Chef Gui)".
When your partner says, "Game of Thrones"…
…You say, "Exercise first."
If you do this, it's game over for your belly fat.
You'll win the game, you'll feel less stressed, you'll say goodbye to guilt, you'll be happier, and you'll have the energy and the slim body you desire and deserve.
That's the power of my 5 Pillars of Success.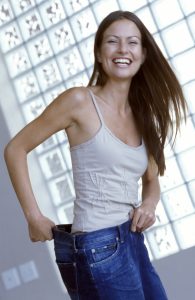 These 5 weight loss rules are:
Better Planning in Preparation – Always know what to eat and how to exercise with my proven plans.
Professional Accountability – With me as your coach, you'll get the expert advice and accountability you need to succeed.
Positive Social Support – Surround yourself with people who are fitter and healthier than you. Surround yourself with people that bring out the best in you.
Meaningful Incentive – Figure out what really matters. Are you changing for your health, your children, and your future? It's not about fitting back into a pair of jeans, it's about getting back in shape to feel good, look good, and be your best self.
The Big Deadline – Use a short deadline to inspire you to change. Do a 30-day challenge or 21-day habit change program. We can all stick to a short program.
And build in mini-deadlines to your day.
For example, what if your deadline was just 6 minutes each day?
Anyone can stick to that.
And that's why I created my #1 best selling fat loss program that delivers all of the 5 pillars of success in just 6 minutes a day.