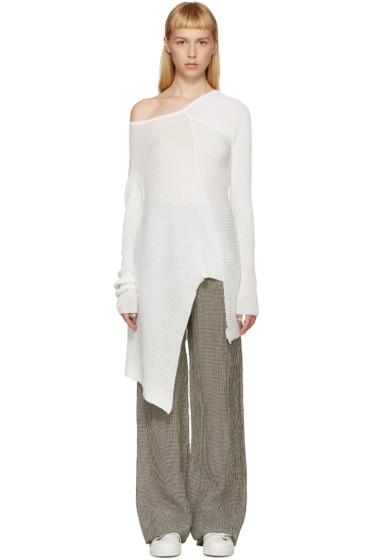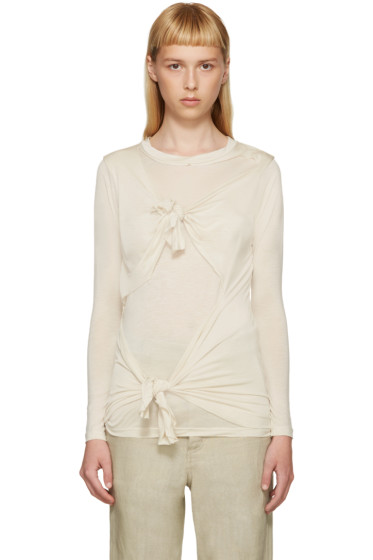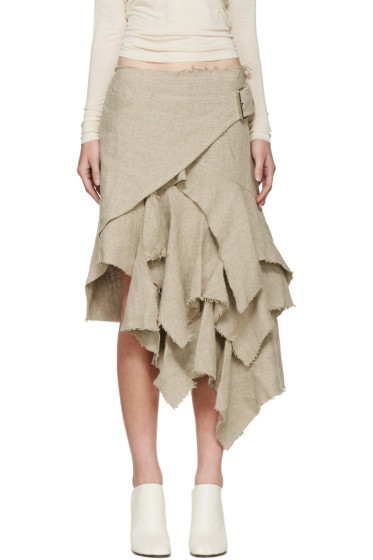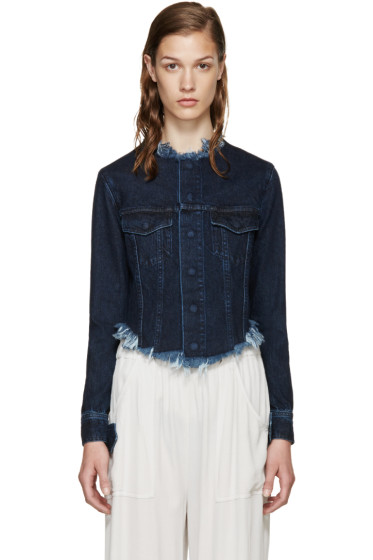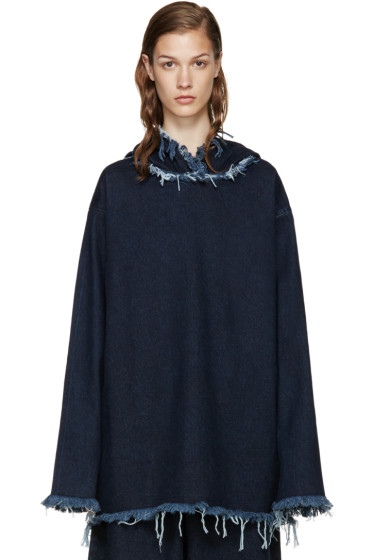 Two favorites of mine are denim and beige linen; I've always loved these looks especially in this "every day" effortlessly-chic vibe created by the design duo (Marta Marques and Paulo Almeida) 
Marques' Almeida.
Fringed and frayed denim have become their signature style. The collections are easy-breezy cool and make the perfect spring and summer staples. "Their collection continues to maintain an effortless balance of luxury and grit. The duo brings a quality of elegant rawness to asymmetric skirts and dresses, cropped jeans, off-kilter button-downs, frayed denim separates, and textured knits" as seen in the pieces above. Hands down I would take any of these pieces. (providing they fit!!) Comfortable clothing with edgy detailing is my style, and these looks can be paired easily with espadrilles, sneakers, sandals, or summer ankle booties. A few months ago these items were top dollar and its hard to believe they are now on sale! Yes, I blogged about Marques Almeida at full price, so now this is a treat (price reduction) from an exciting collection. The neutral pieces featured above are:
The Beige Linen Wrap Skirt
, (must-have)
the White Deconstructed Single Shoulder Sweater
(to-die-for) and
The Beige Slashed and Knotted shirt in long sleeve
or
short
. (obsessed). We're also pining over the Indigo Denim styles:
The Indigo Denim Asymmetric Dress
, (totally cool)
The Indigo Denim Collarless Jacket
(even cooler) and the
Indigo Denim Hoodie
. (must-own ASAP) In a nutshell…this look is easy to wear, very stylish with an edgy flair, comfy and on SALE. The clothes are manufactured in Portugal where the design time is from. You can wear these pieces for day or a casual evening dinner. Totally a no-brainer in my book. Click t
he purple links
to start shopping.