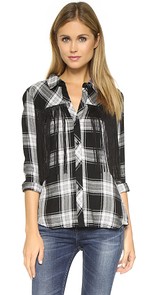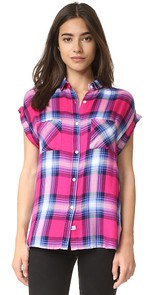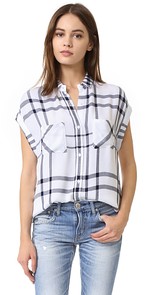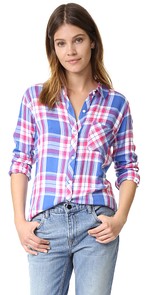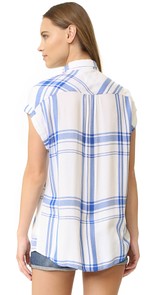 While many of us are hanging on the beach, enjoying the sun and sand, some of us are actually
starting to think
about fall's latest
trends.
 One of these continuous trends are comfy plaid shirts that look great with jeans and shorts worn slouchy; half tucked in, and super casual. These long and short sleeve shirts are made by Rails. Hard to believe it's been rainy and cold enough to wear these tops right now. Summer weather has been totally unpredictable this season. Good to have a few
Rails
on hand for chilly summer
weather
. Rails never fail us no matter what season.
These soft of-the-moment button-down tops are totally cool and will probably become your go-to staple no matter what time of year. Who doesn't love a soft, comfy plaid shirt? The short sleeves one's are perfect for now over a bathing suit, worn with shorts, jeans or leggings. You can't go wrong owning one or more of these shirts. We love the pink plaid short sleeve for right now. They come in a variety of plaids and styles. Ready to shop? I'm always ready to shop! If you're ready, just click the purple links indulge.