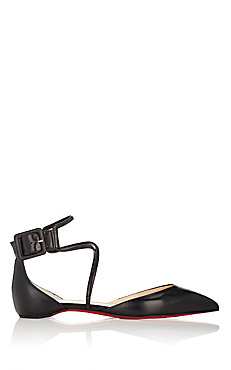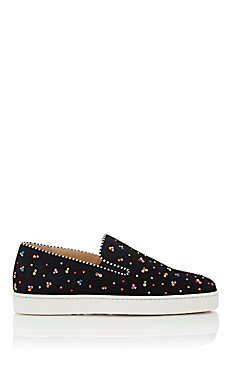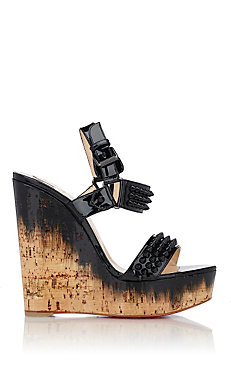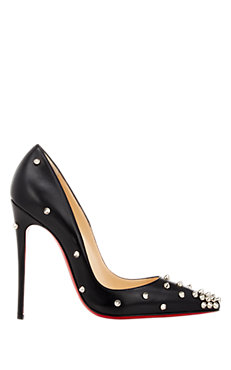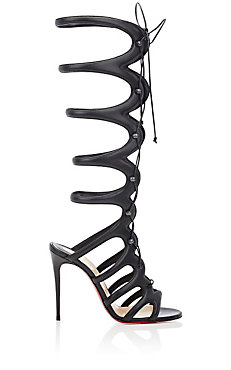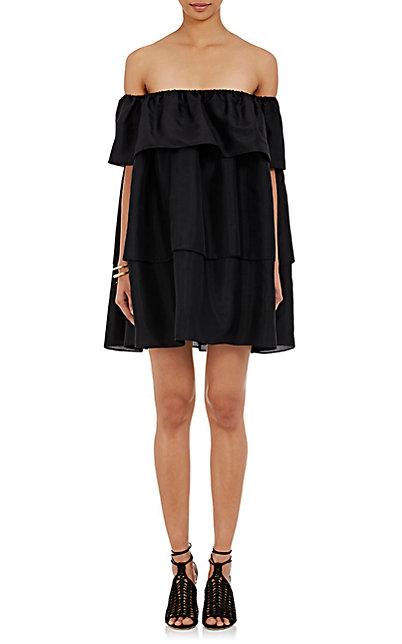 As if there aren't enough shoes out there…things may have gotten harder! I love Louboutins…certain ones I can't wear but many I can!!! (thank g-d for the little things in life!) I'm sharing a wide range of Louboutins; casual to dressy…Boat slip-on sneakers D'Orsay flats, knee-high lace-ups and more. The five styles I've featured should take you through most activities or events in your life. (may break the bank…but you only live once!) These styles are the ones we have the most use for; flats, sneakers, wedge sandals, pumps embellished with silvertone spikes, and lace-up sandals. For example, I'd wear the flats with my leather leggings or cropped summer pants; I'd wear the boat sneakers with my cropped jeans, drawstring summer pants, Amo shorts or Amo's denim twist jeans. I'd wear the cork bottom platform wedges with a long skirt, short skirt or jeans, I'd wear the pumps with an Azeeza tiered cocktail dress or jeans, and I'd wear the knee-high lace-up sandals with whatever strikes my mood. What I'm saying is these shoes are all so versatile. They're so versatile that any of the shoes featured above can be worn with Azeeza's cocktail dress. Here's one example of how five styles can be worn with one dress. Isn't that dress stunning? Click the purple link to indulge!
Most shoes are made for walking….I'm going out on a limb (no pun intended) saying this…most Louboutin's are pricey and made for admiring! So if you really need to walk comfortably….regular Nike sneakers will do the trick. When it comes right down to it….the difference between Loubs and other shoes is the fab style, attention to detail, craftsmanship and the red sole. I love the feeling of being in a Louboutin even though they're not the easiest to wear….bring flip flops in case your feet need a rest. If you're ready to invest in a great selection of styles, click the purple links or the actual images to indulge. You'll be so glad you did! 
This article originally published on A Few Goody Gumdrops.